In case you missed anything, or want more info on what Shags and Trevor talked about on the show, here is the Morning Shag Show Recap – 11/15/23.
KCMQ's Holiday Prize Eliminator
Congrats to Scott! He eliminated the pair of KC Chiefs Tickets and is now qualified to win The Last Prize Standing!
"I'm the worst kind of Missourian, I'm from Iowa" – Scott
Get the details and see the full prize list now
We'll play again tomorrow morning at 7:35 a.m.
Mid Mo's Mystery: Was Shags Hunting or Having a Colonoscopy?!
Shags took Monday and Tuesday off this week and told Trevor he was deer hunting with his uncle who was in town from Oregon. Tim Taylor from the afternoon show, was under the impression that he was having a colonoscopy. This sent all of Mid-Mo. into Sherlock Holmes mode.
Upon Shags return he confirmed that he was hunting, but he felt like he had a colonoscopy because the hunt did not go well… see more below.
KCMQ's Show Us Your Rack Is Back!
A Big Buck could score you 'Big Bucks' to Graf's Reloading Supercenter!
Deer Rifle season is on and we want to see your Rack… deer antlers, that is.
Get all the details and enter your buck from archery season now!
The Great "Miss"of 2023
Here is why Shags' hunting experience felt like a colonoscopy
Shags took a less than 100-yard shot on a nice buck… and missed!
He spotted the buck from 600 yards away and slowly crept up on it. Even crawled the last stretch to get within 100 yards for the shot.
Then he whiffed the shot.
When Shags shared the story with Trevor, he reminded him of his 3 shot grouping when sighting in his rifle…
Shags Three Shot Grouping: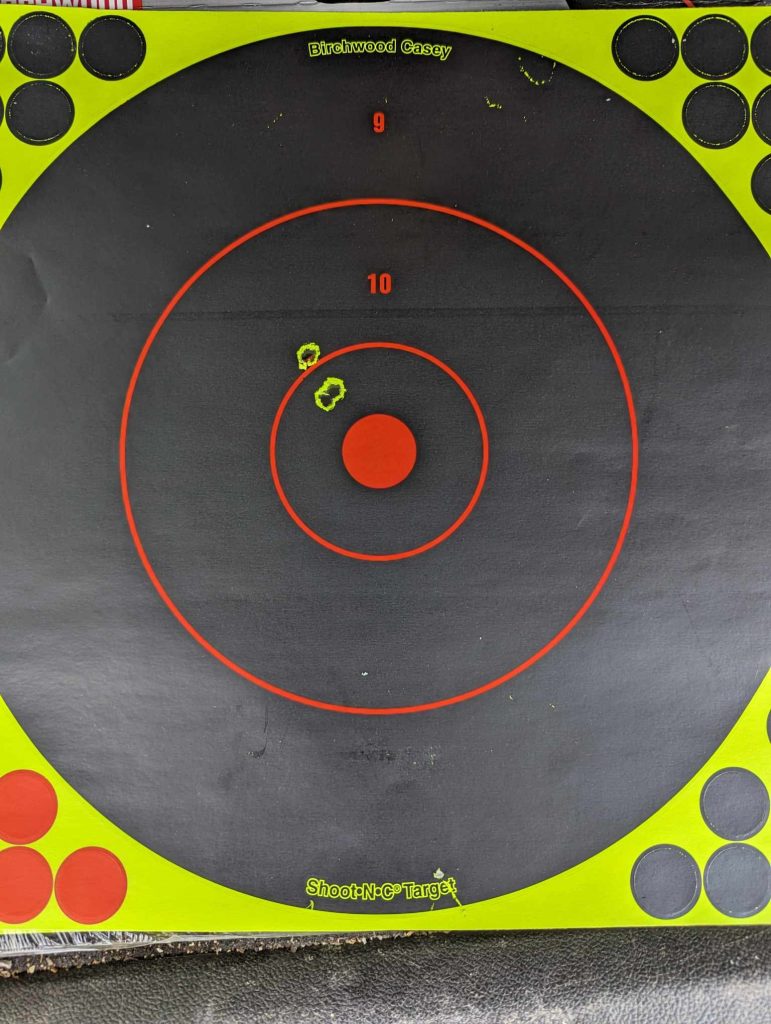 Apparently, that was not a helpful reminder.
Trevor saw a herd of does that were too far away for a shot, but no bucks. They'll both be heading back out this weekend. Stay tuned.
Pets May Not Make You Happier?!
Michigan State conducted a study that found pet ownership doesn't necessarily make you happier, pet owners just think it does.
Shags does not own any pets… anymore. Trevor has two dogs.

Shags finds the freedom to go anywhere and do anything without having to worry about the pets liberating. Plus he can spend more money on the things he likes and not on vet bills.
Trevor values the companionship his dogs provides. It's not all sunshine and rainbows, but the positives outweigh the negatives for him and his wife.
Shags feels like Trevor needs new interests…
_________ Was A Big Part of My Childhood
Fill in the blank. Here are some of our favorite responses:

Video Games/ Arcades
Sunday Dinners with the whole family
Freedom!
Music
Cigarette Smoke
Grandpa's Playboys
Why You Need 4 Different Email Addresses
Trevor and his love affair with Emails, is head over heels with this new tip from Lifehacker: You need 4 Email Addresses.
Each serves its own purpose to help make your life easier:

Your personal email. This is for friends and family only. Don't give this one out to anyone, especially retailers/ marketers
An email for apps, trials, and shopping. This is the one you can use for retailers you like, or rewards programs. Having it separate allows you to check it when you want to.
An email for newsletters.  Having all of your newsletters in a separate email allows your personal email to stay clutter-free and you can read the newsletters from this email when you want to.
4. An email for your side hustle or other personal business. This will help with filtering out sales pitches being sent to you.

Trevor's recommendations:

Have a personal email and maintain it. Unsubscribe from newsletters you don't want. Use filters to automatically trash items from spammers. Create folders for non-urgent emails that you can go back to when you have time.
If you want a 'junk email' to give to retailers you don't want to actually hear from, that's another good way to go about it, but that's the max he would recommend in most cases.
Speaking of emails, sign up to be a KCMQ Workforce Member where you'll get exclusive content and contests! Just don't put us in your Junk Email!
Hear Shower Thoughts, WTF News, and the best stories of the week on the Morning Shag Best Of Podcast. Subscribe on your favorite podcasting app or listen on the KCMQ App for Apple or Android!
Get more stories from Shags and Trevor emailed directly to you by signing up to be a KCMQ Workforce Member.