In case you missed anything, or want more info on what Shags and Trevor talked about on the show, here is the Morning Shag Show Recap – 11/17/23.
KCMQ's Holiday Prize Eliminator
Congrats to Alan! He eliminated the Playstation 5 and is now qualified to win The Last Prize Standing!
Game Over!
Get the details and see the full prize list now
We'll play again Monday morning at 7:35 a.m.
Snoop Dogg Is Quitting Smoking!?!
Shags doesn't know what is real anymore after Snoop Dogg posted on his Instagram that he is quitting smoking
After building his brand around being one of 'the' weed smokers of our time, Snoop is apparently giving it up
Trevor is wondering if this is a stunt to promote an upcoming album, tv show, or project that he's going to want to promote.
KCMQ's Show Us Your Rack Is Back!
A Big Buck could score you 'Big Bucks' to Graf's Reloading Supercenter!
Deer Rifle season is on and we want to see your Rack… deer antlers, that is.
Get all the details and enter your buck from rifle or archery season now!
Trevor's Birthday Gift
Trevor's birthday is on Sunday and Shags got him a little something something
A bottle of Col. E.H. Taylor Small Batch bourbon (From Brian Wear Plumbings collection) & a 'Succulent Chinese Meal' Mug.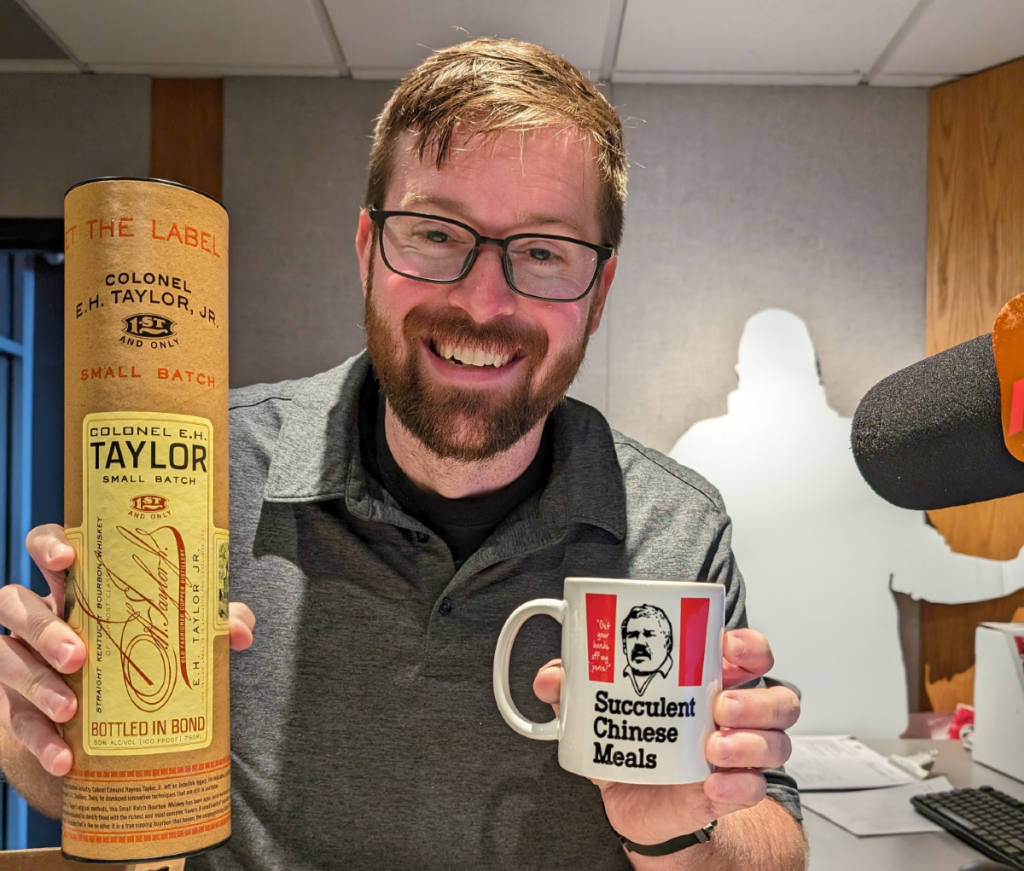 If you're unfamiliar with the mug reference click here LINK
The bourbon will be savored, the mug will be a family heirloom in the Morgan house.
How Should Trevor Celebrate His Birthday… Wrong Answers Only?!
Here are some of our favorite responses:

"Send an Email" to himself
Watch a horror movie
Go to a Cult of Shags Meeting… "The Cult of Shags is not a Thing" – Trevor
Eat a Tres Leche Cake
Taking whiffs off Shags "FIJ" (Farts in Jar)
Run as many miles as he is old … "I'd die" – Trevor
Teach a class on how to properly eat a banana
Hear Shower Thoughts, WTF News, and the best stories of the week on the Morning Shag Best Of Podcast. Subscribe on your favorite podcasting app or listen on the KCMQ App for Apple or Android!
Get more stories from Shags and Trevor emailed directly to you by signing up to be a KCMQ Workforce Member.